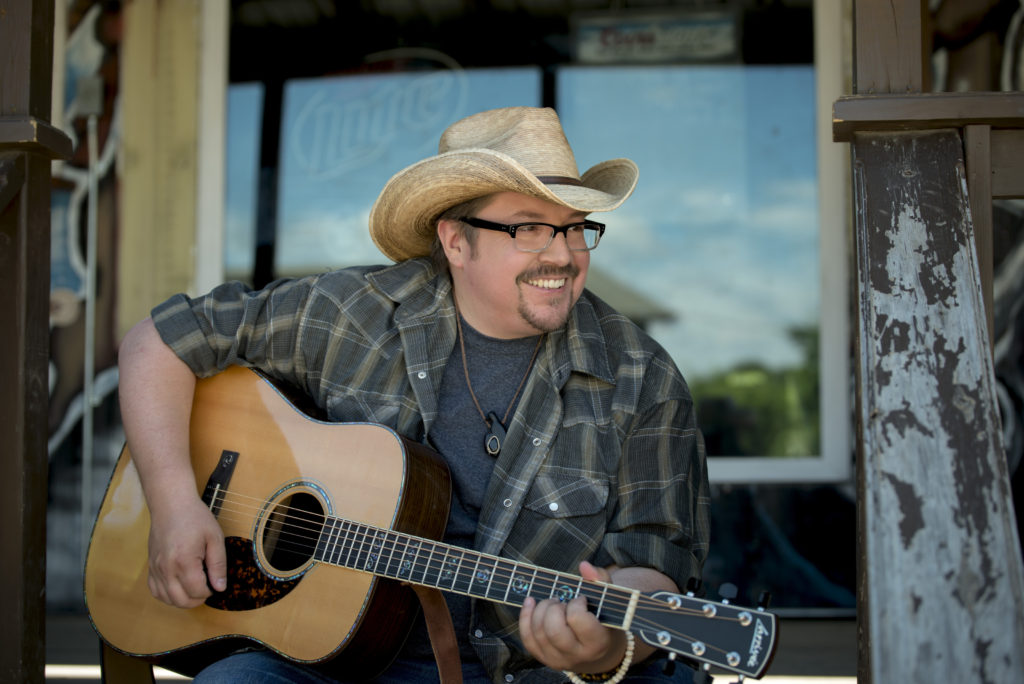 "I write songs. I like pie. I play Larrivee Guitars. I really like pie." – That's his version of a bio…lazy jacknut! – Scott Southworth
Originally hailing from the great Pacific Northwest, Scott is an award winning Nashville based performing singer/songwriter, a Top 40 charting recording artist in Europe and the creator/co-host of Radio/TV's "The Music Row Show", heard in 38 states via the historic 650AM, WSM and seen nationwide on the BlueHighways TV network. Scott is proud to be an endorsed Larrivee Guitar artist.
He performs regularly in Nashville at the Bluebird Cafe, Douglas Corner and the Commodore Grille as well as house concerts and many songwriting festivals around the country and overseas. Scott has been a featured performer on RFD TV's nationally televised "Market Day Report", the nationally syndicated "Chico & B-Man" Television Show and has been a featured artist on WSM Radio's "Nashville Today w/Nan Kelly and Devon O Day" and "The Allnighter" with Marcia Campbell, several performances on WDVX's "Blue Plate Special" and "Tennessee Shines" as well as many other local TV and Radio programs across the US.
Scott has written and co-written more than 60 Indy cuts with artists such as: Marc Alan Barnette, Emma Jacobs, Stephanie Layne, Jenny Casey, Jamie Nattier, Bob Karwin, Becky Blackaby, Tom Templeman, Heino Moeller, The Ranch Rockers and Canadian Artist Damian Follett.
In late October 2016, his first official single "Whiskey Bottle", off the album 'The Last Honkey Tonk in Town',  was released to European radio and in November debuted at #27 on the Irish Country Music charts as well as being picked up by several BBC UK presenters. Here's the brand new music video for 'Whiskey Bottle!'
He has released 4 solo songwriting projects and his latest, "The Last Honky Tonk In Town" dropped August of 2016 to rave reviews across Europe and the UK! Country Music People Magazine named him their September 2016 "Honky Tonker Of The Month" and his songs "Whiskey Bottle" and "Whiskey In Heaven" were tied for the #1 spot on the UK's "Kicking Cuts Chart" as compiled by CMP in September 2016!
Scott's muisc is available on CD Baby, Amazon, Apple Music and iTunes!  You can visit his full site at www.scottsouthworth.com. For booking information, contact us!